Boarding/Daycare
The veterinary staff at Warm Hearts Pet Hospital is pleased to offer boarding services to all of our patients. We understand the emotions attached to leaving your pet while you are away. We try to relieve the anxiety associated with boarding by providing a large, state of the art facility with a warm and inviting atmosphere while also keeping your pet's health and wellbeing a top priority. Our goal is to take the worry out of your travels.

The benefits of boarding at our facility include: Each pet is supervised and cared for by a member of our highly trained veterinary staff Should an emergency or illness arise, treatment is readily available All pets are fed Purina EN or owners may bring their own special diets.
To make the process quick and seamless, please have your boarding agreement pre-filled out when you arrive for your pet's scheduled drop off. The link for the PDF boarding agreement can be found below.
Boarding Agreement:
boarding-agreement-july-2023.pdf

Cat-o-miniums
Overnight- $25.00 per cat-o-minium
Canine Boarding:
Small Suite 34in wide x 27in deep: $35.75 per night
Medium Suite 35in wide x 46in deep: $38.00 per night

$16 per each additional pet in the same kennel

Large Suite 44in wide x 54in deep: $43.00 per night

$16 per each additional pet in the same kennel

XL Suite 44in wide x 67in deep: $45.00 per night

$16 per each additional pet in the same kennel

Small Suites:
Medium Suites: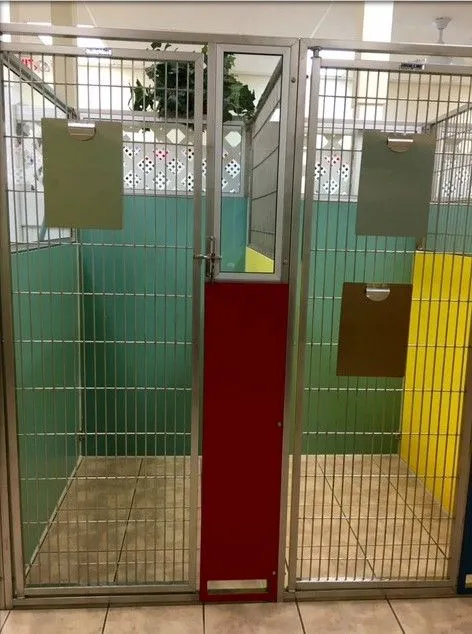 Large Suites: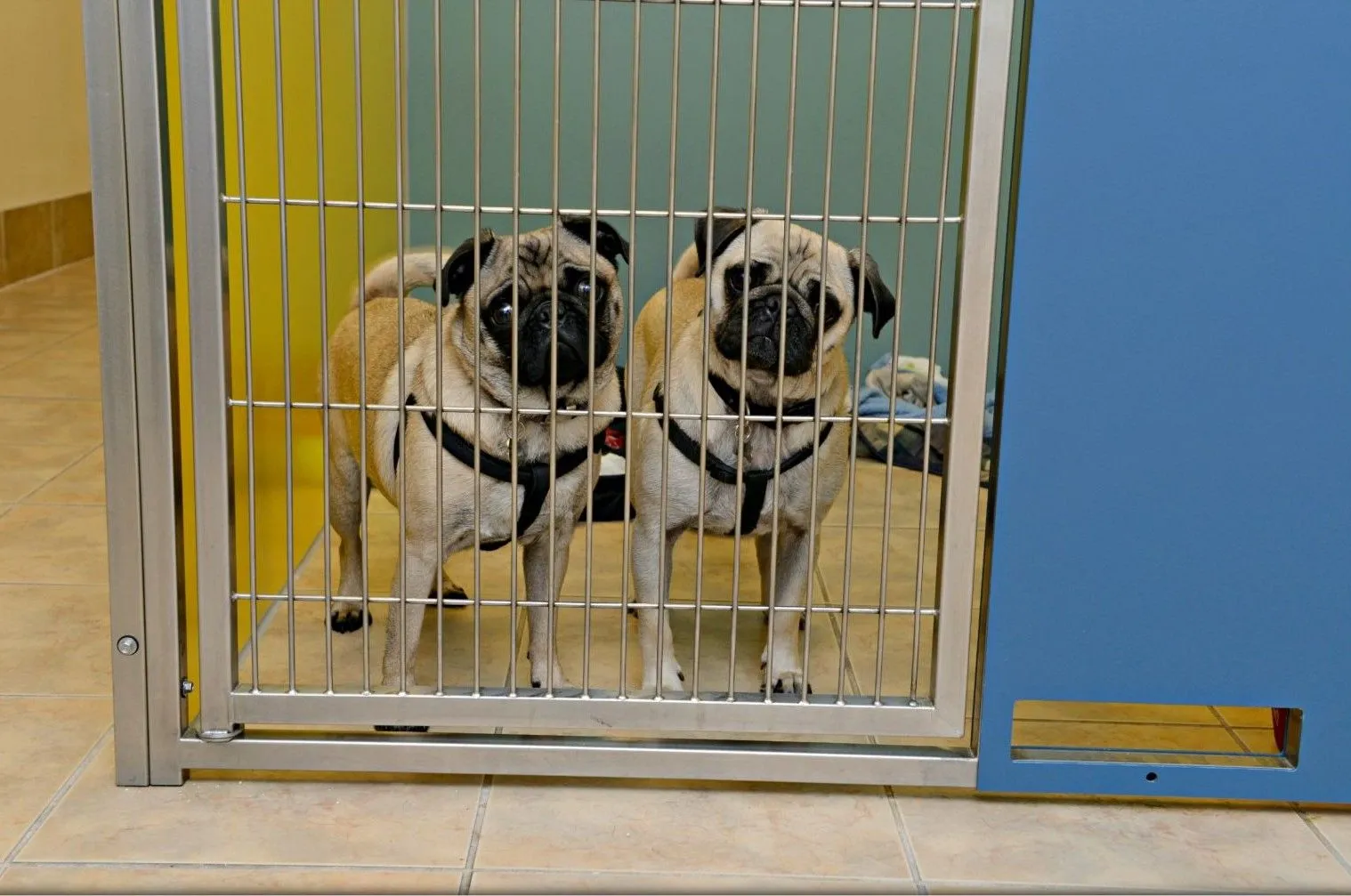 XL Suites:
Cat-o-miniums: